MCE 2018
20 febrero 2018
It is always time for future in Unical.
MCE 2018, the two-year most awaited event, will witness it.

The Unical's exhibition is going to be experimental, pioneering and innovative,
in the new location at the entrance of the HALL 4.

How many secrets will be unveiled? Which technologies will be developed?
Who, among you, will experience new multisensory dimensions?
How will you look through different eyes?

Domestic, Commercial and Industrial products: design, tecnology, power.
Unical is, as always, at the forefront,
of the latest generation of products and the unbelievable incoming innovations.
Would you like to watch into the future? We look forward to meeting you soon!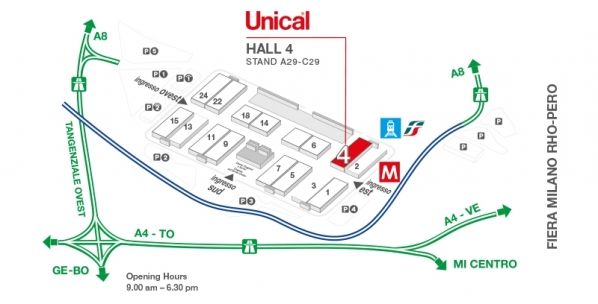 • Please get your CODE (10 digits number) printed on the INVITATION card.

• Fill in the form by digiting the code number and the other datas. At the end please confirm through
the ENTER key.

• You will receive a confirmation via e-mail with a bar code. Please print it and convert it with the entry
ticket at the "Easy Access" shelters in the exhibition.
regresa a la página anterior